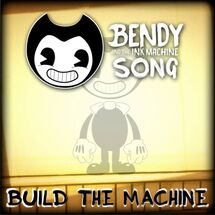 This article is about music released under the DAGames name, were you looking for the rest of Will Ryan's music?
Since DAGames was founded in 2011, Will Ryan has created over 50 songs! These songs have played a huge role in the success of DAGames. Each of the 10 most popular videos on DAGames are lyric videos.
Every DAGames Song
Edit
This is a list of every song ever released on the DAGames channel.
Last Updated 1 Jan, 2018
Ad blocker interference detected!
Wikia is a free-to-use site that makes money from advertising. We have a modified experience for viewers using ad blockers

Wikia is not accessible if you've made further modifications. Remove the custom ad blocker rule(s) and the page will load as expected.